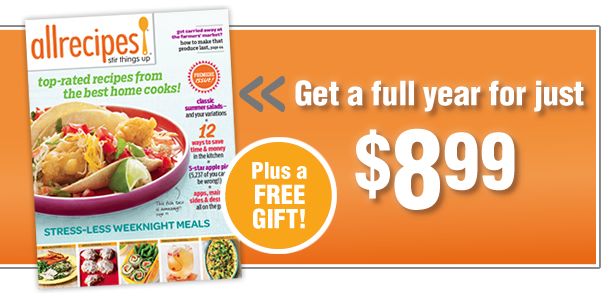 I just signed up for a 1 year subscription to allrecipes magazine and I'm super excited, especially since I'm getting a bonus gift with it. Here's the details:
Subscribe to a full year (6 issues) of Allrecipes® Magazine for
OVER HALF OFF
the single issue rate - just $8.99, including all the benefits of your hassle free automatic renewal guarantee.
You also get our new Slow Cooker Favorites Cookbook ABSOLUTELY FREE!
Grab this deal here!